This past month, the membership for the Craft Brewers Association recently voted in three new board members set to take leadership in January 2022. For the first time in six years, the board's president will change over and many new faces will emerge into the industry. Get to know the new leaders eager to take the association to the next level for Oklahoma craft beer.
Evan Smith, Vanessa House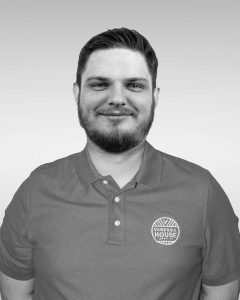 Evan is the founder and co-owner of Vanessa House Beer Co in downtown Oklahoma City's Automobile Alley District. He and four of his friends from college opened their brewery in 2016 after home brewing in their spare time. Evan has been involved with CBAO and has served on the board for the last two years.
Jake Miller, Heirloom Rustic Ales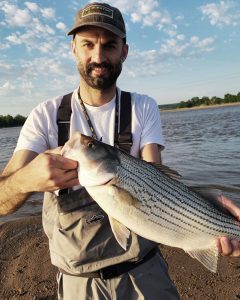 Jake is co-owner and brewer for Heirloom Rustic Ales located in the Kendall Whittier District of Tulsa. Jake has been commercially brewing beer for several years. When he's not brewing, Jake is often fly fishing in the Arkansas River. Jake has served on the board for CBAO for two years.
Lacy Richards, Nothing's Left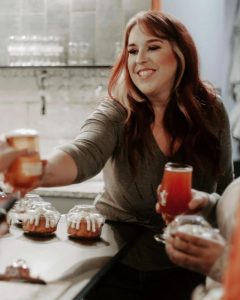 Lacy is the co-owner of Nothing's Left Brewery with her husband, Travis. Lacy has a passion for creative entrepreneurship which makes owning and operating taproom in Tulsa a dream. Lacy hasn't always been serving up stouts though — she holds a Masters of Science degree and is a practicing LPC therapist. Lacy has served one year on the board for CBAO.
Ross Harper, Angry Scotsman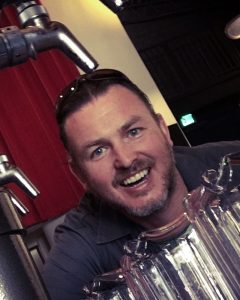 Ross Harper is the founder, owner and head brewer of Angry Scotsman Brewing in Oklahoma City. Ross was born and raised in Scotland and moved to the US in 2001 to attend graduate school. Ross has a PhD in Chemistry and spent 15 years working in the defense industry specializing in the detection and mitigation of explosive and chemical weapons before putting all of his time into beer in 2020. Ross has served one year on the board for CBAO.
Katie Godoy, American Solera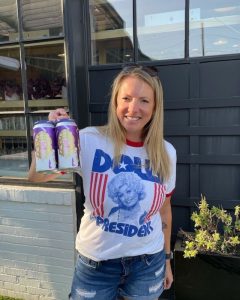 Katie is fairly new to Oklahoma, having moved from St. Louis not too long ago. But, Katie is no stranger to craft beer. Having worked in the industry for several years as a front-of-house staff, a taproom and events manager and even planning a large-scale beer festival in St. Louis, Katie is American Solera's Taproom and Events Manager. Katie was appointed into a vacant role on the board as Treasurer just this last October and she will remain in this role until the end of 2022.
Nick Williams, Lively Beerworks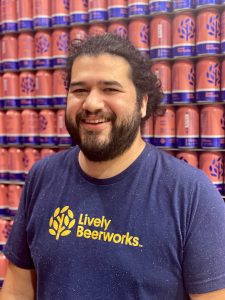 Nick Williams is the Co-Founder and head of sales at Lively Beerworks in Oklahoma City. He started his career working for a distributor before his craft beer career kicked in at Anthem Brewing Co. in 2018, he left and started Lively Beerworks with co-owner Patrick Lively. Nick grew up in Yukon and is Native American which he takes immense pride in. When you don't see Nick out at beer festivals or in the taproom, he can be found hanging out with his wife and dog. Nick is new to the CBAO board.
Cody Driscoll, Marshall Brewing Co.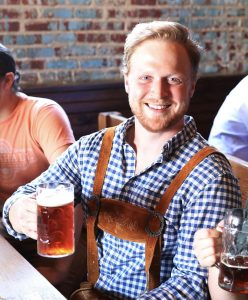 Cody is an Oklahoma native who got his start in brewing at Iron Monk while working on his Microbiology/Cellular and Molecular Biology degree at Oklahoma State University. After graduating, Cody worked at Angry Scotsman before landing at Marshall Brewing Company where he works as a brewer/quality control. Cody is new to the CBAO board.